Too Strange to Live, Too Weird to Die - A Staged Reading Series presents
peerless
PRICE $10 online $15 at the door
PLAYWRIGHT Jiehae Park
Too Strange to Live, Too Weird to Die is back!
This reading series, curated by Literary Manager Todd Brian Backus, features beautiful and bizarre plays that stretch the limits of the theatrical imagination.
"Where are you? Because listen, I think… I think she may have like Magical Powers… I'm serious. Seriously. I'm serious. I know that sounds… But I'm serious…" Asian-American twins M and L have given up everything to get into The College. So when D, a one-sixteenth Native American classmate, gets "their" spot instead, they figure they've got only one option: kill him. A darkly comedic take on Shakespeare's Macbeth about the very ambitious and the cut-throat world of high school during college admissions.

Funded in part by a grant from
the Maine Arts Commission.
Featuring: Ophelia Hu Kinney, Erica Murphy, James Patefield, Mackenzie O'Connor, and Bari Robinson.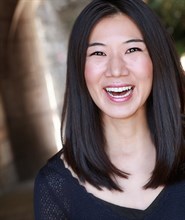 Jiehae Park (The Playwright) Jiehae Park's plays include peerless (Yale Rep premiere, Cherry Lane MP, Marin Theatre Co, Barrington Stage, First Floor, Company One, Moxie), Hannah and the Dread Gazebo (Oregon Shakespeare Festival), Here We Are Here (Sundance Theater-Makers residency, Berkeley Rep's Ground Floor, Princess Grace Works-in-Progress @ Baryshnikov Arts Center), The Aves (McCarter Spotlight Festival), and contributions to Wondrous Strange (Humana/Actor's Theatre of Louisville).
Her work has been developed through the Soho Rep Writer-Director Lab, the Public's Emerging Writers Group, p73's i73, Playwrights Horizons, CTG Writers Workshop, NYTW, Atlantic, Old Globe, Dramatists Guild Fellowship, Ojai Conference, BAPF, and the amazing Ma-Yi Writers Lab. Awards: Leah Ryan, Princess Grace, Weissberger, ANPF Women's Invitational; two years on the Kilroys List. Commissions: Playwrights Horizons, Yale Rep, Geffen, OSF, Williamstown, MTC/Sloan. Residencies: MacDowell, Yaddo, Hedgebrook, McCarter/Sallie B. Goodman.
As a performer, she most recently appeared in Ripe Time, Naomi Iizuka's adaption of Murakami's Sleep (BAM Next Wave, Yale Rep) and Celine Song's Endlings (ART). She is a NYTW Usual Suspect, Lincoln Center Theater New Writer in Residence, former Hodder Fellow, and current New Dramatist. TV: staff writer, season one of Marvel's Runaways. BA, Amherst; MFA, UCSD.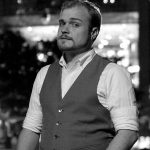 Todd Brian Backus (Director)  is a new works director, dramaturg, illustrator, and literary manager based in Portland, Maine. He likes to work on "weird theatre" by which he means: Sci-fi plays about absentee voting, Chekhovian cavemen plays, time-traveling gentrification musicals for kids, and plays that combine poetry, swordplay, and ghosts. He's hoping this series will get more people interested in plays outside the living room. Todd is a co-producer of Dungeons + Drama Nerds, a podcast that explores the intersection of theatre and tabletop roleplaying games, a co-founder and Artistic Producer with PowerOut, and a co-founder and producer of Hot Pepper Theater. Find him just about everywhere @tbbackus.
L Ophelia Hu Kinney
M Erica Murphy
BF Bari Robinson
D James Patefield
Dirty Girl Mackenzie O'Connor
Director Todd Brian Backus