A Developmental Reading & Discussion
Saint Dad a Developmental Reading
PRICE $10 in advance. Pay-What-You-Can at the door, based on availability
PLAYWRIGHT Monia Wood
DIRECTOR Todd Brian Backus
Join us for a developmental reading of Monica Wood's latest play! Suzanne, Bud, and Denise made the tough decision to sell their childhood camp when their father was at death's door, but now that he's made a miraculous recovery, they're doing everything in their power to make sure he doesn't find out. The new owner, Leona, gets more than she bargained for when all three siblings, and her college-bound daughter all unexpectedly drop by. Following the reading there will be a discussion with the playwright, director, and cast.
This reading is followed by a discussion.
---
Masks are recommended but not required for this reading and discussion.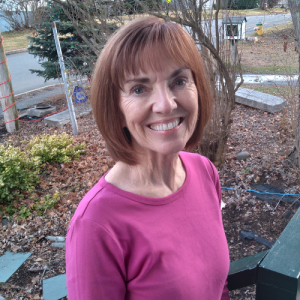 Monica Wood (Playwright) is a novelist, memoirist, and playwright, the 2019 recipient of the Carlson Prize for contributions to the public humanities, and the Maine Writers and Publishers Alliance Distinguished Achievement Award for contributions to the literary arts. Her new novel, How to Read a Book, is forthcoming from Mariner Books, and a new play, Saint Dad, will debut in October 2023 at Portland Stage. Her previous novel, The One-in-a-Million Boy, was translated into 20 languages in over 30 countries. She is also the author of When We Were the Kennedys, a New England bestseller, Oprah magazine summer-reading pick, and winner of the May Sarton Memoir Award. Her other fiction, Any Bitter Thing, Ernie's Ark, and My Only Story have also won awards and made bestseller lists. Her short stories have been widely anthologized, and her nonfiction has appeared in Oprah, New York Times, Literary Hub, Down East, Martha Stewart Living, Parade, and many other publications. She lives in Portland, Maine, with her husband and their cat, Susie..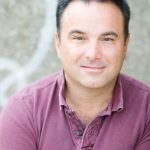 Brent Askari (Bud) is thrilled to be workshopping a new play by Monica Wood! He is a member of Mad Horse Theater company and last appeared at PSC in Monica's The Half Light. As a playwright, Brent is the winner of the National New Play Network's Smith Prize For Political Theater for his play The Refugees, which was workshopped at Gulfshore Playhouse earlier this year. His latest play, Andy Warhol In Iran, received a world premiere at Barrington Stage Company in 2022, winning the award for Best New Play by the Berkshires Theatre Critics Association; it is currently in production at Northlight Stage in Chicago. Other plays include Hard Cell (PlayPenn Conference, produced at Geva Theatre Center), American Underground (produced at Barrington Stage Company), and White Party (semi-finalist O'Neill Conference, Finalist Bay Area Playwrights Festival and Ashland New Play Festival). Brent is an associate artist with the National New Play Network.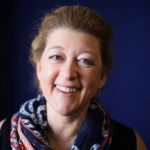 Grace Bauer (Denise) Grace is a Canadian-American actor based in Maine. She is an Artistic Associate at Portland Stage, where she recently appeared in the world premieres of Senior Living and Read to Me. She enjoyed playing bucket-list role Amanda in The Glass Menagerie at Rep Stage in Columbia, Maryland this year. Also at Rep Stage, she originated the roles of Etta Cone in All She Must Possess and Susan in Technicolor Life, and sang poorly as Florence Foster Jenkins in Souvenir. Other favorites: Who's Holiday, Homer Bound; A Comedy of Tenors (Good Theater), The Importance of Being Earnest (Portland Stage), Other Desert Cities; Trevor (Mad Horse),Three Sisters (Fenix), Blithe Spirit, Our Town (Theater at Monmouth). Film: Helen, Tell Me No Lies, Boot Camp, Nice People, Sarah's Room, Peppercorn Heart, Dark Arc. TV: Psych, The 4400, Romeo 2, Godiva's, Masters of Horror. Proud member of Actors Equity Association and ACTRA.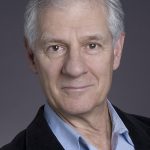 Tom Bloom (Chummy O'Brien) PSC: Papermaker, Ma Rainey, Last Gas. Broadway: Cyrano, Henry IV,Racing Demon. Off-Broadway: Playwrights' Horizon, MTC, MCC, Circle-In-Square, Lincoln Center, Classic Stage, Pearl Theatre, NYSF, TFANA. Regional: ACT, Yale Rep, Guthrie, DCShakes, Hartford Stage, Hartford Theatreworks, Williamstown, Baltimore Center, Portland Center (ORE), Huntington, McCarter, Two Rivers, Gloucester, Monmouth, Coconut Grove, others. Film/TV: Thomas Crown Affair, Elementary, Swan Song, Joshua, Emperor's Club, Sly Like a Fox, Best Thief in the World, L&O, Special Victims, Criminal Intent, Ed, Max Bickford, The Jury, Wonderland.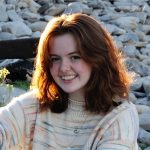 Emma Mayberry (Thomasina) is a senior at Cape Elizabeth High School and has been participating in theatre since she was in seventh grade. One of her most recent credits was the role of Penny in When We Were Young and Unafraid by Sarah Treem at Mad Horse Theatre. In the fall, she will be attending New York University's Tisch School of the arts to study acting and work to become a professional performing artist. Emma is so excited to be a part of this reading, and has enjoyed working with the incredibly talented actors and actresses in the process. She is happy to be working on a project at Portland Stage for the first time!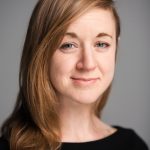 Casey Turner (Suzanne) received her BA in Theatre from the University of Southern Maine. As an actor, Casey has been a part of the Maine theater scene since she was a teenager. She began producing in 2013 working on TV documentaries, receiving an Emmy nomination for her work on America's Hidden Stories for the Smithsonian Channel. Casey is currently focusing on the audio world, producing, directing, and acting in audiobooks, audio dramas, podcasts, and commercials.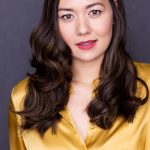 Isabelle Van Vleet (Leona) is a California native currently residing in Maine. She is delighted to be back at Portland Stage! Regional: Sherlock Holmes: The Final Adventure (Portland Stage). Favorite New York theater credits include: SIGN (Off-Broadway), ASAP Live (Barclay's Center), Honor the musical (Prospect Theatre Co.), The Rules (Joust Theatre Co.), Spring Awakening (NYU Tisch/Atlantic); Television: FBI: Most Wanted (CBS), Inventing Anna (Netflix/Shonda Rhimes), The Making of Peter Pan Live (NBC). Heartfelt thanks to my manager Deborah at AAG Talent, my wonderful husband Alessandro, mom, dad & rescue dog Mika for their endless love and support! Proud member of SAG-AFTRA, AEA, and NYU Tisch Alum.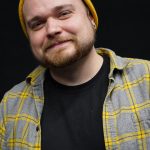 Todd Brian Backus (Director)  is a new works director, dramaturg, illustrator, and literary manager based in Portland, Maine. He likes to work on "weird theatre" by which he means: Sci-fi plays about absentee voting, Chekhovian cavemen plays, time-traveling gentrification musicals for kids, and plays that combine poetry, swordplay, and ghosts. He's hoping this series will get more people interested in plays outside the living room. Todd is a co-producer of Dungeons + Drama Nerds, a podcast that explores the intersection of theatre and tabletop roleplaying games, a co-founder and Artistic Producer with PowerOut, and a co-founder and producer of Hot Pepper Theater. Find him just about everywhere @tbbackus or toddbrianbackus.com.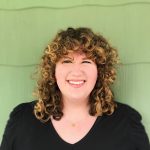 Rachel Ropella (Assistant Director and Dramaturg) is a Midwestern director and theater maker. She is a graduate of St. Olaf College, DirectorWorks, and the O'Neill's National Theater Institute. Co-founder of Melancholics Anonymous, an award-winning theatre company based in Minneapolis, she's spent the past four years directing new works at the Minnesota Fringe Festival. Other directing credits include: Proof, Horse Girls, and It's a Wonderful Life. She is currently a Directing and Dramaturgy Apprentice at Portland Stage. @rachel_ropella
Bud Brent Askari
Denice Grace Bauer*
Chummy O'Brien Tom Bloom*
Thomasina Emma Mayberry
Suzanne Casey Turner
Leona Isabelle Van Vleet*
Director Todd Brian Backus
Asst. Director & Dramaturg Rachel Ropella