A Reading and Discussion
Iceberg Effect
PRICE Free
PLAYWRIGHT Michèle Aldin Kushner
DIRECTOR Todd Brian Backus
Join us for a reading and discussion in our Storefront space.
A 13-year-old is stuck in the house with Zoom and a long-dead climate scientist icon while her mother, an oceanographer, battles workplace harassment and carbon emissions. Everyone wants to save the world.
Climate Change history, teenage pandemic frustration, and gender bias are explored in a touching mother-daughter story about the generational disconnect and the shared goal to save the earth. Which is more critical: action or information?
Iceberg Effect by Michèle Aldin Kushner is a new play in development. Originally written in July 2021 for a reading series held at Wells Reserve at Laudhom, in Wells, Maine, this reading at Portland Stage will feature a revised and expanded script. The play explores a need for climate awareness, existing gender bias in science, and the struggles one female climate change scientist faces. It's also the story of her 13-year-old daughter's aspirations to impact the world on her own terms.
This reading is presented in partnership with The Wells Reserve.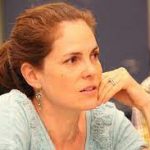 Michèle Aldin Kushner is a playwright and screenwriter. Her plays have been workshopped, staged and read throughout the country at theaters and festivals. She's been a finalist and recipient of numerous playwriting awards. Her play, Radio Galaxy, has recently been optioned after its reading in the TRU Voices New Play Series. Her screenplay, 11 Months, was an Alfred P. Sloan award winner. Her play, Unfit, was workshopped and presented as a reading at Rider University, NJ. Her play, Abducted, was read at WorkShop Theatre Company September 2014 and The Barrow Group in April 2015. In August 2014, the musical she wrote with composer/ lyricist Keith Gordon, Girl Powers, was invited to the Santa Fe Musical Theatre Festival.  Michele has an MFA from NYU's Tisch School of the Arts' Dramatic Writing Program.
Lauren Rosen (Director) is a recent  emigré to the Seacoast from Brooklyn, NY; and has worked as  a freelance director for many years - in  film, theatre and opera, spanning New York to Honolulu. Passionate about engaging and mentoring emerging artists, she has worked as a teaching artist within the NY and NJ Public school system and has been a guest director and artist at SUNY Stony Brook, Fordham at Lincoln Center, The Hartt School and Johns Hopkins University. Lauren works in nonprofit arts management with a focus on community engagement and public programming. She is also the  Project Manager for the city of Portsmouth's participation in Americans for the Arts' Arts & Economic Prosperity 6 study.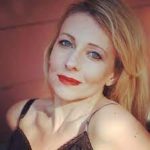 Constance Witman (Wendy) just finished playing Gertrude in The Underpants at The Players Ring in Portsmouth NH. Her last endeavor was playing Elsa in The Sound of Music at Rochester Opera House. She has acted in a multitude of productions along the Seacoast as well as directed and produced with her own production company, Fearon Productions. Favorite roles include Mrs.Robinson in The Graduate, Marjorie in Extremities, Anna in Closer and  Maggie in Cat on a Hot Tin Roof  at The Rep.  Constance  has been nominated several times and is the winner of Spotlight Award for her portrayal of Blanche in Streetcar Named Desire. Constance played a teacher in the PSA Stand Up and Step Forward by 03801 Productions, which won 3 Silver Telly Awards and 3 New England Emmys.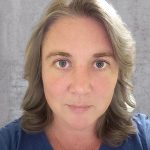 Whitney Smith (Eunice) a  forty-something mother of two, manager of a local garden center and long-time seacoast actor. In all her life roles the importance of changes in the environment, equality for women and balancing life and work are foremost on her mind. She hopes that being part of this reading helps amplify these causes through the art she loves.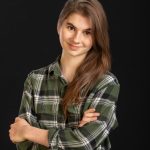 Abigail Kaye's (Ellie) credits include Into the Woods (Little Red), Dog sees god (Van's sister) and A Midsummer Night's Dream (Puck) at UNH. Conflict of interest (Blain) and the staged reading of I Never Saw Another Butterfly (Raja) at The Firehouse, Prescott Park Arts Festival's Mary Poppins (Jane), Ogunquit Playhouse's The Hunchback of Notre Dame (choir member), Seacoast Repertory Theatre's production of Oliver (Bet) and New Theatre Works production of Missing Wynter (Wynter) and this summer The Sound of Music at Rochester Opera House (Liesl).
The Wells Reserve's nimble, community-based, and revenue-diverse nonprofit arm, Laudholm Trust, develops the Reserve as a center for science, environmental education, and stewardship. With a long tradition of programming community gatherings, special performances, and innovative speakers; we aim to encourage our community members of all ages to critically engage with the present, imagine a better future and collaboratively act for sustainability.
Amy Sterndale (Moderator) is a Seacoast area business advisor with the SBDC. Amy is also the owner of Sterndale Strategic, a communications and marketing consulting firm, where she works with companies on rebranding, crisis communications, and creating powerful business stories to engage with stakeholders.  Amy worked at the Carsey School of Public Policy at the University of New Hampshire and at Random House, Inc. in New York. At Random House she was a marketing manager for Times Books, Times Business, and Random House Reference, promoting  books by leaders in government, health, technology, and business including current and past U.S. presidents. She received her MBA from UNH and is a past board member of the NH Women's Foundation and the Portsmouth Historical Society. She lives in Durham with her family.
Annie Ropeik (Speaker, Climate Journalist) is a freelance journalist based in Portland. She serves on the board of the Society of Environmental Journalists and works as assistant director of the Mississippi River Basin Ag & Water Desk, a reporting collaborative based at the University of Missouri. Annie previously reported for Spectrum News Maine and spent about a decade as an award-winning local public radio reporter, including for New Hampshire Public Radio, where she founded the newsroom's climate desk, covered wildfire adaptation for NPR and co-hosted the special podcast series "Windfall." A Maryland native, Annie earned a B.A. in classics and philosophy from Boston University.
Dr. Linda Stathoplos (Speaker, Scientist) received her Ph.D. in Oceanography from the Graduate School of Oceanography, University of Rhode Island, in 1989. She worked for National Oceanic and Atmospheric Administration (NOAA) for over 17 years, first managing biological oceanographic data archives, and then managing satellite ground systems to help monitor earth and space weather and sea level. She also worked in private industry for 8 years, making dynamic ocean maps for fishing customers. She has retired from NOAA and is now a consultant for Earth Resources Technology, Inc. She lives in Wells, Maine, with her husband, John Lillibridge.
Wendy Constance Witman
Eunice Whitney Smith
Ellie Abigail Kaye
Stage Directions Rachel Ropella
Playwright Michèle Aldin Kushner
Director Lauren Rosen
Moderator Amy Sterndale
Panelist Annie Ropeik
Panelist Dr. Linda Stathoplos