Click play above for a special presentation featuring ​Dustin Tucker, Richard Blanco and Friends of Portland Stage!
For a weekly listing of all auction items and the dates they will be available for bidding, please CLICK HERE.
TOGETHER IN MAINE will give you the opportunity to: 
Hear

from all of us at Portland Stage from the comfort of your own homes.

Participate

in a rolling online auction, proceeds from which will go directly toward supporting the people behind our programming. 

Support

our THEATER ARTIST FUND and the actors, directors, designers, interns, and creative teams that bring our productions to life.
Our exciting array of TOGETHER IN MAINE auction packages: 
Can be enjoyed safely at home,

Will be available for bidding online (details coming soon), and

Will help to sustain local artists and businesses while also supporting our THEATER ARTIST FUND.
As an added bonus, the first 50 bidders during our TOGETHER IN MAINE online auction will receive a special gift to thank you for participating, whether you place a winning bid or not!*
Now more than ever, we need our community to rally around the work we do at Portland Stage, and we thank you for playing your part as we move forward TOGETHER.
Thanks to a generous anonymous pledge, all proceeds from the auction will be matched dollar for dollar, up to $25,000! Winning bids will help us double that and raise $50,000 for our Theater Artist Fund! Check back here for weekly update on our progress.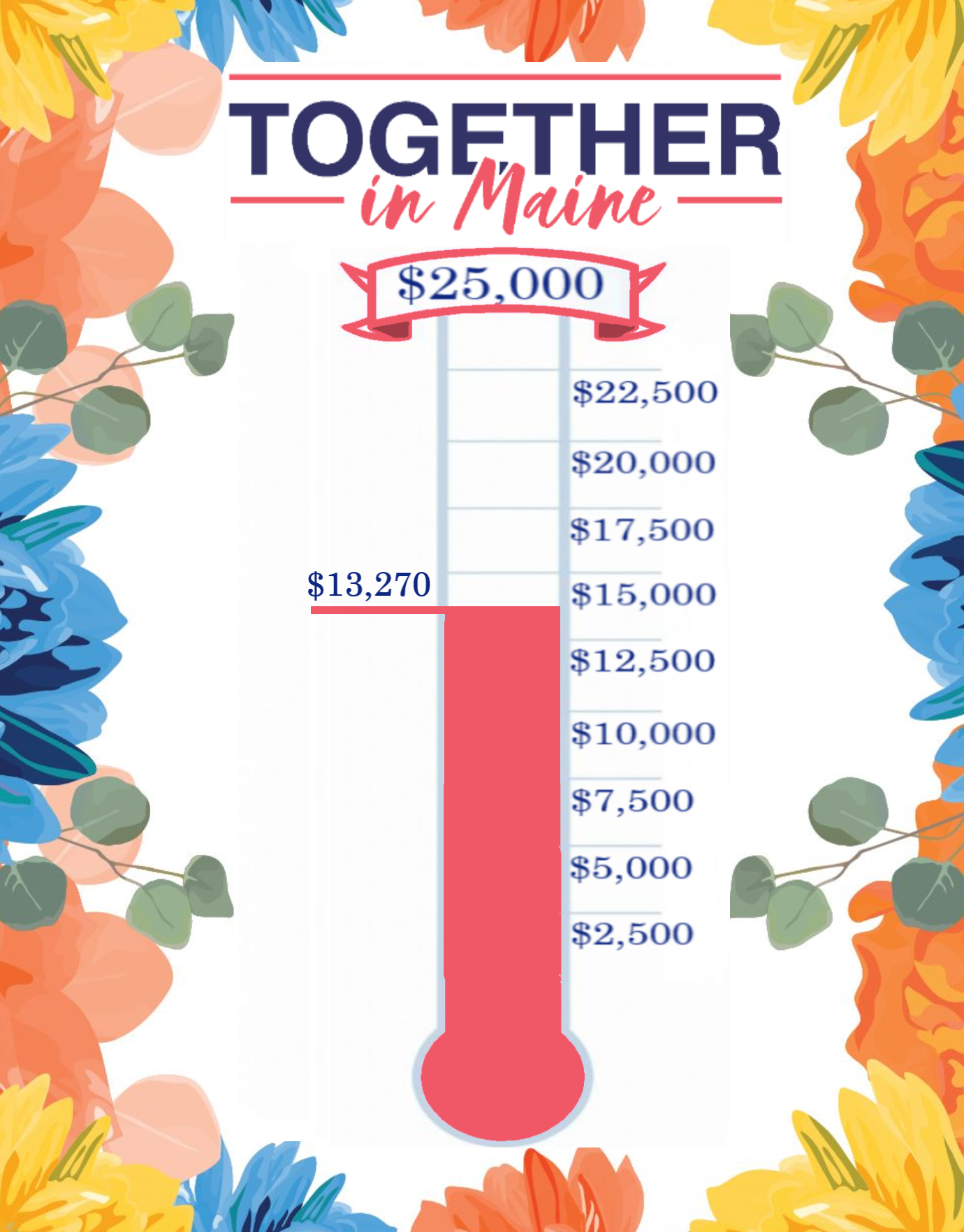 Want to stay in the loop? Click HERE to subscribe to our TOGETHER IN MAINE email list and receive weekly auction updates and more!
Questions about our online auction? Please contact eventcoordinator@portlandstage.org.
Thank You for your Generous Contribution to our Theater Artist Fund:
Martin Lodish                               Rick & Lynne Gammon
Sara Murphy                                 Jackie Oliveri
Patti & Malcolm Poole                  Anonymous
John Leonard                               Peter H. Clough
Fred & Karen Farber                   Kristen Jacobson
Sheryl & Jim Stockless               Jane & Nate Stevens
David & Lynn Jourdan                 Greg Lanou & Tracy Skillen-Lanou
Special Thanks to our TOGETHER IN MAINE Sponsors:
Platinum Sponsor: Pierce Atwood
Silver Sponsor: Custom Float Services
Supporter: Spinnaker Trust
In-Kind Supporters




*Limited to the Greater Portland Area, and bidders 21+